Support - Frequently Asked Questions
Setup
What's the difference between a personal and business account?
---
The only diffence is that Personal accounts can only send money, whereas Business accounts can both send and receive money.
---
How many personal and business accounts can I have?
---
Only one personal account is allowed, however you may be associated with an unlimited number of business accounts. This is helpful when you act as an employee of one company but also do freelance work as an indepentant contractor. Its important to note, a verified email address or verified phone number may be associated with only one Mozzo account. In other words, two Mozzo accounts may not share an email address or phone number.
---
Any tips to make my account even more secure?
---
Password strength is often thought of as the most important, but equally as important is using a unique password between your various websites and apps. That way, if another site has a password vulnerablity, the bad actors can't reuse your discovered passwords in your more critical accounts. So in other words, we strongly recommend using unique passwords for all your accounts. When inside of Mozzo, the best way to confirm you have the right person is to confirm their verified email address and/or phone number is the one you know. Lastly, we also suggest using a real photo and/or logo in the app. While it's not a sure-proof way to avoid being impersonated, it can give those you work with a little more confidence they have the right account when making payments.
---
What's the importance of a verified email or phone number?
---
Verified email accounts and phone numbers are a helpful way to ensure the other party you are contracting and paying is someone you know and trust. Before accepting invitations, be sure to verify it's someone you know.
---
How to Set Up Your Business Account
---
Business accounts scale from freelancers working on the side, to small business, and even corporations. Anyone is able to create a business account, however before you do check with your company to ensure the account isn't already setup.

Business Account Setup
Select "Create a Business Account" from the Home screen's quick actions.

Enter the required business information: logo, entity name, and mailing address (where payments can be sent if not using the electronic payment option). While the logo is optional, we suggest adding one now or coming back later. Doing so will help strengthen your brand on the invoices and other locations within the app and it lets your clients know they're working with the right account.

Enter Company About with Type, Industry, URL, and a short description.
Enabling electronic payments (Premium Service)
Go to Settings -> Subscriptions and select Premium or contact us for a quote.

Go to Settings -> Payouts & Balance to setup your banking information - this is how where we'll automatically deposit your payments.
Follow the onscreen instructions.
---
Get your Client Started
---
Clients only need to set up a personal account.

Personal Account Setup
Install and launch the mobile app for your Android or iOS device.

Select Create Account

Enter your name, personal email address, and a password.

Optionally, add a photo (this helps others know it's you)

Verify your email account.

Set up a Payment Method (Optional but Recommended)
On home screen, select Link Banks and Cards

Select either Link a Bank Account or Add a Card.
Follow the onscreen instructions.
---
My client is a business/public entity (i.e. City of Acme), how should they setup thier account?
---
Every entity (including public entities) should establish a business account so that more than one person may be assoicated with the contracting entity. This will allow the project to "out-live" the length of the person's employment and it ensures the funds are being sent/recieved to the correct account. As a rule, you should always confirm and require the account name to match the contracting entity you are doing business with. As a note, whenever accepting a project invitation, it is your responcibility to select the correct contracting entity you are doing business as.
---
---
Sending Money
What are the limits for sending payments?
---
The maximum payment (including fees) is $999,999 for a credit card and $500,000 when funded by your bank (ACH). All payments may be subject to review to prevent faud.
---
My card was reject or I received an error, what should I do?
---
We suggest trying it twice to ensure you did not accidentally mistype. If that does not work, contact your card provider. It's likely they'll know why your card is not being accepted by our payment processor, Stripe.
---
Can payment methods be shared between my personal and business accounts?
---
If you'd like to attach your bank or credit card to both your personal and business accounts, you'll need to add them to each account, separately.
---
Can I change my preferred payment method?
---
Yes! Go to your "Payment Methods" under settings. The current preferred payment method is shown with a checkmark. Tap any bank or card and select "Set as Default". Remember, you can edit your payment method before completing your payments. Simply tap the card or bank shown when reviewing your invoice. Then select the your method of choice for this transaction. Important to remember, payment methods may not be changed after you send your payment. The funds are processed immediately. So double check your method and be sure you have sufficient funds.
---
What payment methods are allowed?
---
Linked bank accounts: ACH Credit cards: Visa, Mastercard, Diners Club, American Express Discover, JCB Debit cards: Mastercard Debit, and Visa Debit
---
---
Receiving Money
How do I receive money with my personal account?
---
Personal accounts can only send money. Only business accounts can receive money for the services performed and/or for the goods sold. Setting up a business account takes only a few minutes. Once set up, you can request money by creating an invoice.
---
What's taking my payout so long?
---
Payouts are done automatically on a daily basis. However, funds are only paid out once the payments have been processed. Depending on the payment method used (bank or card) and the institution, the time to process may vary. For example, banks often will delay processing payments over major holidays. By selecting the "Balance" widget on the Home screen, or by selecting "Payouts and Balances" under settings, you may view your estimated next payout.
---
My client sent me a check, what should I do?
---
No worries, we've got you covered. Simply edit the Invoice by tapping the 3 dots in the upper right, then select "Closed (paid by check)". This removes the invoice from your accounts receivable but preserves your records and accuately accounts for the payment in your budget. And best of all -- there are No Fees when paying by check for either you or your client!
---
Is it possible to change my Payout schedule?
---
It sure is! We're happy to help you do this. If you don't like the daily payouts you may request weekly (e.g. every Tuesday) or even monthly (e.g. 1st of every month). Please contact support and we'll set you up.
---
---
Projects
How many projects can I have?
---
There's no limit to the number of projects. And you can add an unlimited number of service providers to any project. This allows homeowners to manage all of their home improvement providers (architect, interior designer, contractor, etc.) in one place. And for business accounts, you can manage your clients plus all of your subs and/or freelancers.
---
What should I do if a project invitation is sent to my personal email but I want to assoicate it with my business?
---
Whenever you accept a project invitaion, its important you select the correct project entity you plan to contract with the other party. You are given the option to select your contracting entity each time you accept an invitation. Oh, and before you accept an invitation, be certain the invitee has sent you the invitation from their contracting entity you expect the project to be with. Once two parties make a connection, the entity is set and can not be changed.
---
Can I delete a project?
---
Currently a project can not be deleted, but we're working to add the feature. However if it's really driving you crazy, feel free to contact us and we may be able to remove it for you, so long as there are no accounts attached to the project.
---
---
How-to Videos
How to setup a Business Account
---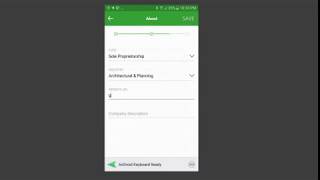 ---
How to accept Electronic Payments
---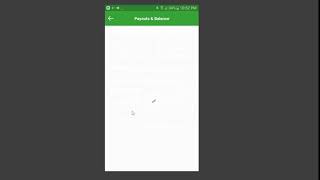 ---
---